Hi!
I am working on a model based on the StandingLift example. I have added some new segments which should illustrate that a box is lifted from a table - see picture.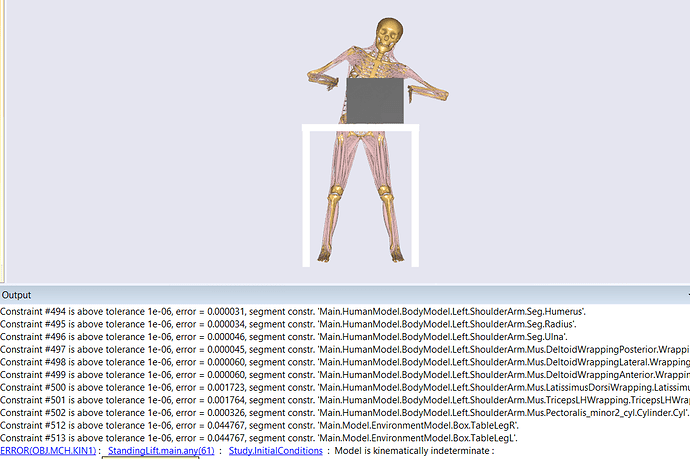 A problem arise when I try to execute the analysis after adding the segments. The error message in the output window is shown in the picture above.
I assume it will be possible to execute the analysis even though new segments are added, but I need help on how to do so.
Kind regards
Emily