Hello,
I am trying adjusting anthropometric data of human in "Human Standing" template.
By the way, can I know where I can adjust the height and weight of human directly?
I adjusted "SubjectSpecificData.any" file when I used MOCAP application like below picture, but I cannot found similar file on Human Standing template.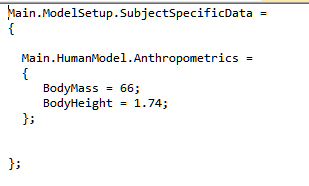 Thank you.
Minuk Cho