Dear Sir,
I am trying to learn AnyBody Tutorial 17: Parameter Studies and Optimization, Defining a Parameter Study. I followed necessary steps given in the tutorial but my result is not as per tutorial. Here is the Screen shot.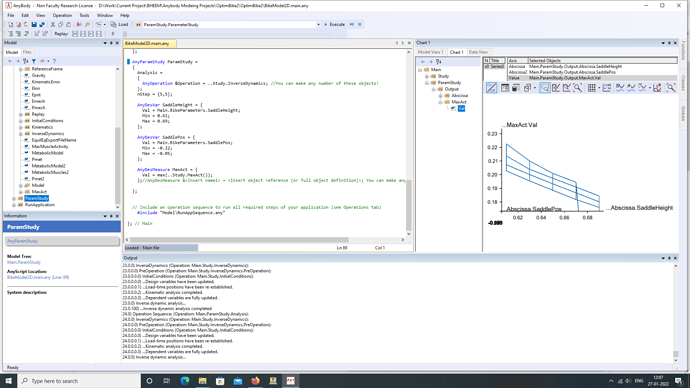 Here is my modified code:
BikeModel2D.main.any (4.1 KB)
Please help us to resolve this issue.
Thanking you in advance,
Manan