Good Morning,
my name is Giulia and I'm a PhD of the University of Bologna. We developed in Matlab our algorithm for motion tracking using IMU sensors and a specific function to export motion as a BVH file, similar to the Xsens one. The BVH file works well in third visualization software (such as Blender etc.), but, as you can see in the pictures, it loses meaning when I imported it in Anybody.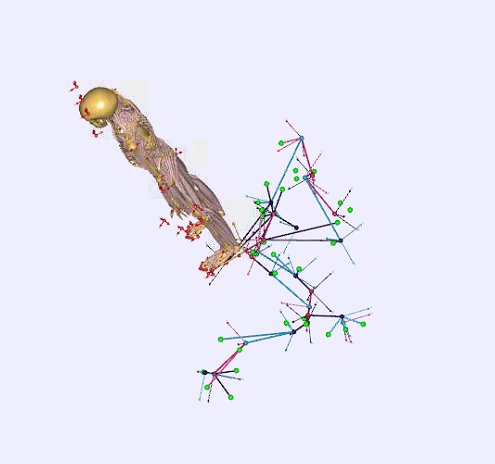 It is impossible to recognize any skeleton shape, indeed. I wonder how Anybody calculates the position of each body segment using the BVH file. In particular, what is the meaning of r0? Is the position of the segment reference frames relative to the global frame? Or is the position with respect to the previous body reference frame?
I think that the problem is the calculation of the r0 values. In fact, I tried to use those values to reconstruct the human body in Matlab, and the shape is similar to the Anybody output.
Moreover, I probably have to rotate the BVH skeleton of 90° on x-axis. How can I define this rotation?
What is the exact meaning of:
Rotation2PiFixOnOff = Off;
Rotation1PiFixOnOff = Off;  

What is the meaning of the input of Rotationscale in the BVHfileData folder?
Thank you in advance,
Giulia