Hi everyone
I'm trying to figured out the mechansim about force transmission between exoskeleton and human using provided SitToStand example.
There are some questions about CreateAnyGeneralForce6DOF
I noticed that exo was kineticly connected to human by using CreateAnyGeneralForce6DOF,. But some six dimensional strengths were set different in different connected position, as showing in the below figure.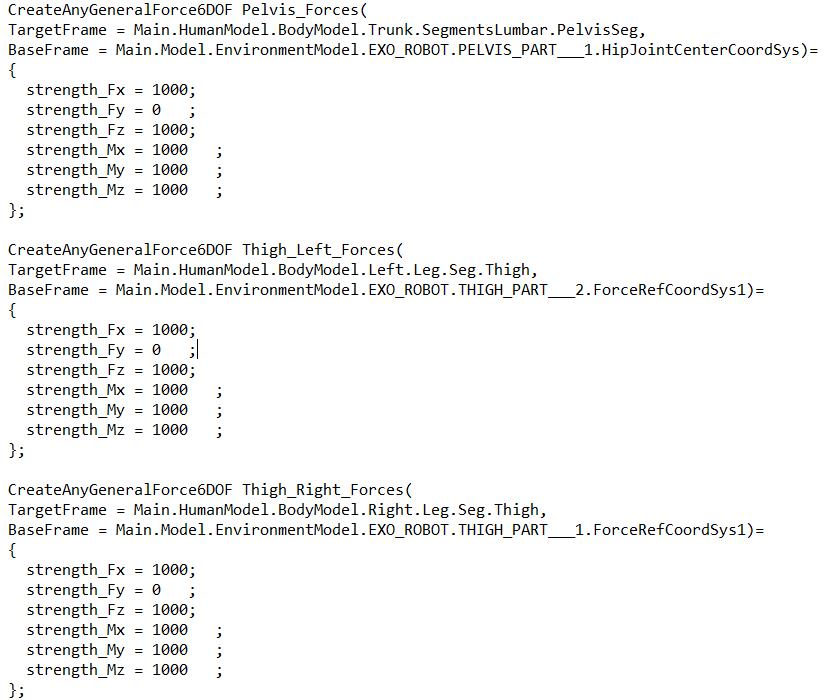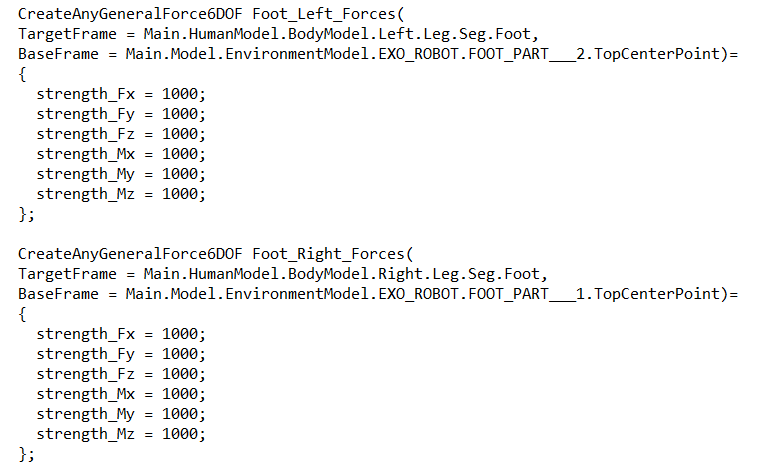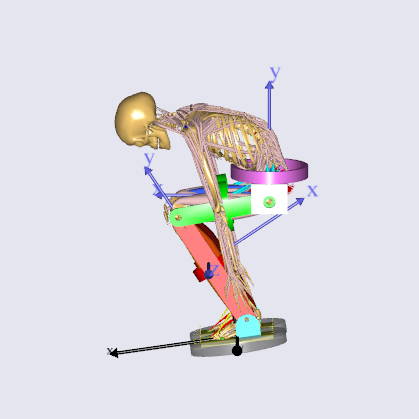 Can you expain the reason for different strength setting?
And what's difference between using CreateAnyGeneralForce6DOF and conditional contace element?
Thanks