Hello everyone
I'm using AnyBody VERSION 7.3.x.
So far, I've used C3D data using optitrack, but now I'm going to use BVH data using Xsens for the first time.
I have obtained the full body running data using Xsens.
However, both the data I acquired and the sample data in the Avybody show the same error message below.
ERROR(SCR.PRS9) : XsensBVH.any(12) : Defined at : XsensBVH.any(6) : 'HEAD' : Unresolved object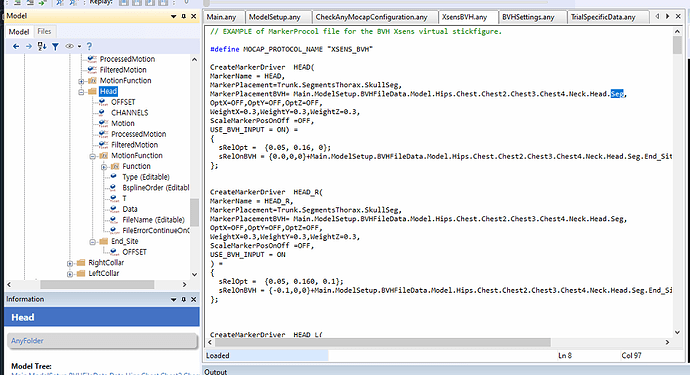 Looking at that XsensBVH code, It needs to load .seg but there is no seg folder in the actual bvh data.
Is that something to do with this?
I need some advice.
Thank you
Regards,
hyunji