I am a new user of Anybody. I am trying to learn human machine interfacing using example tutorial "Making Models using SOLIDWORKS". I have downloaded the example zip file.
But when I load the main file in Anybody, model view is not showing as intended.
(upload://nkmCSrqdanvxxZfQjYWA5kDW6fl.png)
On running inverse dynamics it is showing errors.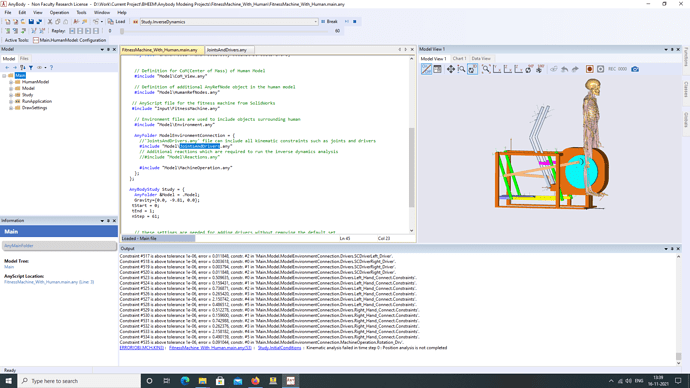 Any help to explain this will be highly solicited.
regards,
Manan