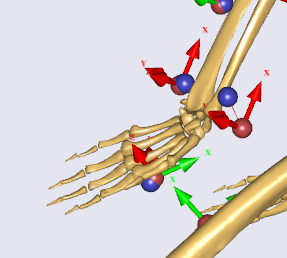 Hello,
Why the hand palm is loaded rotated 180 degrees w.r.t. wrist joint?
During the parametric identification study, it loads normally, however, in inverse dynamics it loads rotated 180 degrees compared to its normal posture!
Such a movement is beyond the wrist joint range and it causes failure of the analysis.
What is the reason behind this abnormal behaviour?
Best regards,
Ahmed