Dear AnyBody technical support/community,
Now I am using the bvh file from xsens to drive the AnyMoCap file, but in some cases the ground reaction force prediction seems has some problems (see the picture below):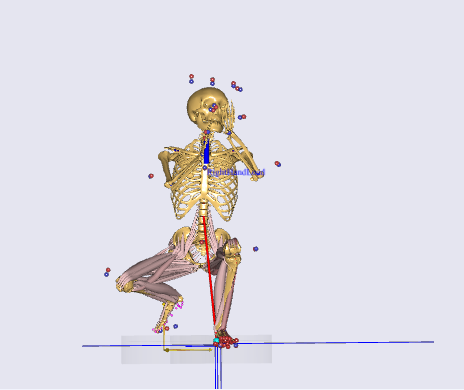 Actually, part of right foot of the subject was supported by the ground, but in AnyBody system, this was recognized as no contact with the virtual force plate, which is not reasonable.
Can anyone tell me some solution about this issue?
Thanks a lot in advance.
Sincerely Yours,
Tracy