Hello,
I'm working on a model where I modify the length of the acromion in the medio-lateral direction by morphing the Anybody scapula. I have also modified the glenohumeral articulation to implement FDK in it, so the gh joint is positioned differently in my model.
In one of my cases, make the acromion shorter than it is in the original AMMR model.
However as you can see in the next picture, the deltoid wrapping cylinders are now too high which makes that the muscles have a path that makes less sense near the insertion of the acromion. And the muscle have also to penetrate the surface to reach the insertions in the acromion.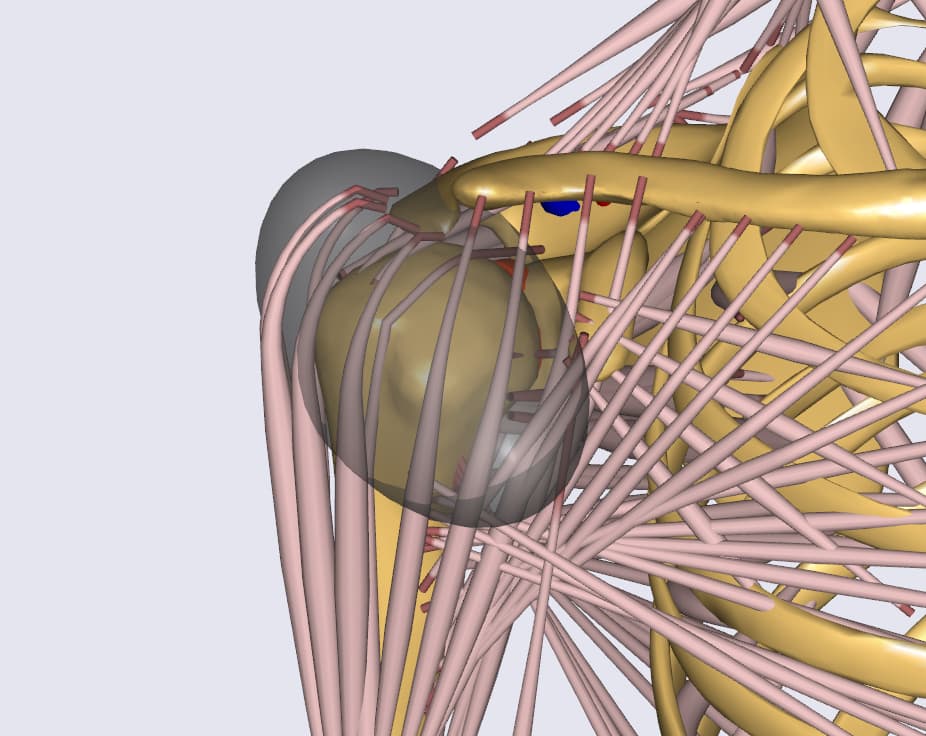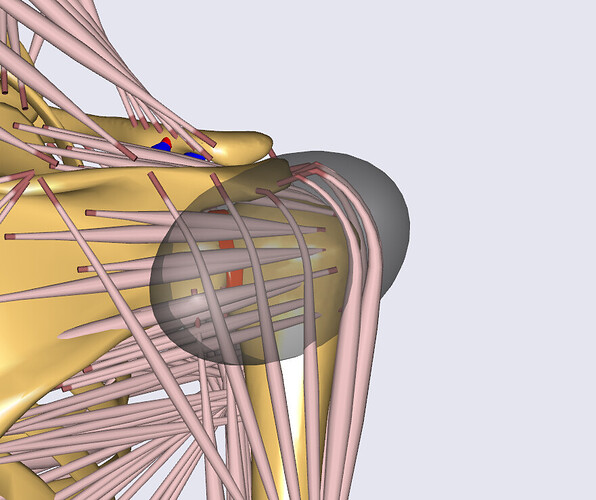 So I would like to know how to modify these wrapping cylinders parameters such as radius or it's not posible and I have to exclude these cylinders from the stydy and recreate them in another position by using the same function used in DeltoidWrap.any but with different parameters ?
Thanks in advance,
Best regards,
Dan