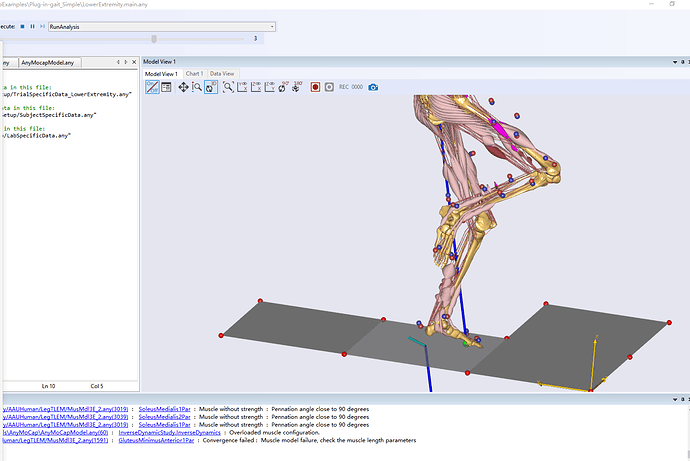 Dear friends:
Hello! I imported the C3D data collected by VICON into the Anybody7.2.1 software to run the inverse dynamics calculation. Every time I encountered the muscle model failure problem as shown in the figure, I would like to ask how to solve it?
If you have time, I hope you can reply to me, I will be very grateful!
I wish you all the best!
Peng Qian