Hello,
I am trying to insert a knee brace into Anybody using the AnyExp4SOLIDWORKS and then make it interact with a MOCAP model to observe the effects of the brace on soft tissues (skin). I am able to import the brace into Anybody but I fail to reconstruct the motion using the mates I created in solidworks.
There are only two mates; a concentric mate and a coincident mate between the upper and the lower part of the brace as shown below: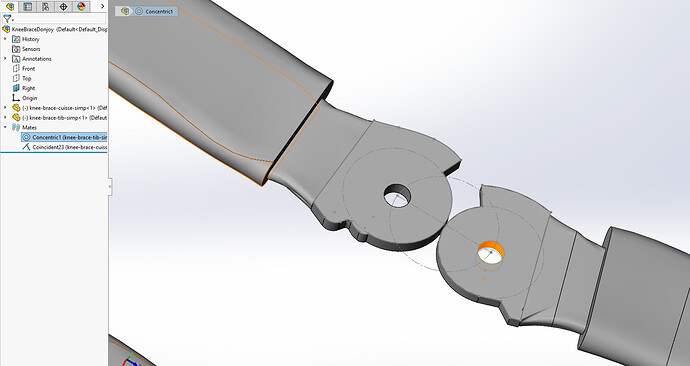 When in Anybody, the concentric mate only has two linear constraints, and the coincident mate has 2 linear and two rotational constraints which does not follow logic.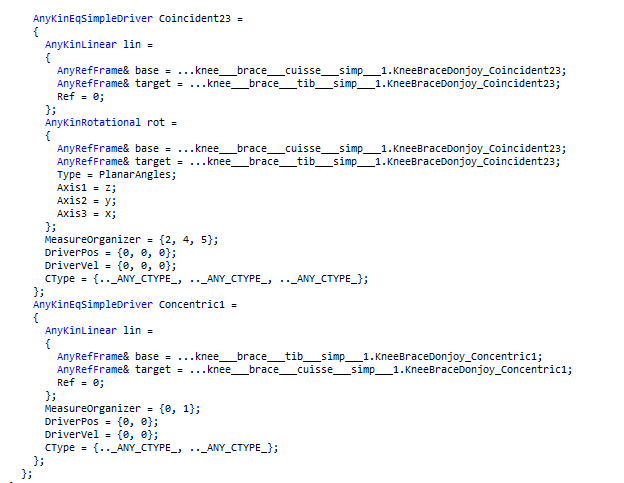 Then, in my main I try to add a rotational driver constraint, but it fails to compile when I am trying to load my model (note: the model loads properly when there is only the imported solidworks file (.any) inside the main).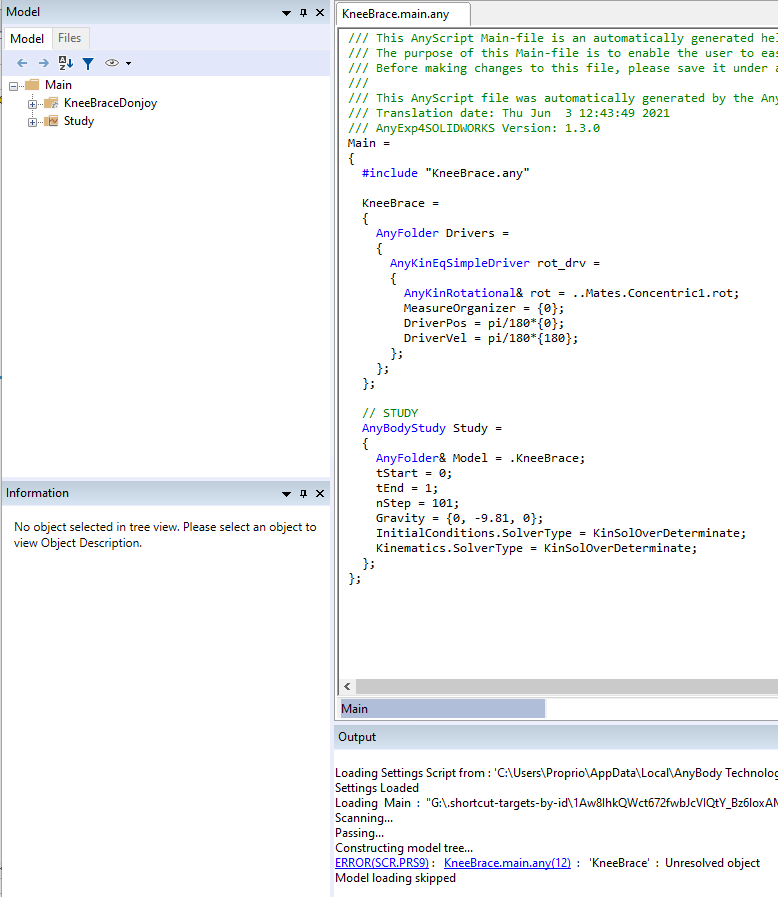 Thank you for taking the time to read this, I appreciate it !!