Dear All,
I tried to use my own gait C3D file as input of Mocap_full body GRF predicion model. I used the marker set exactly as same as examples of full body GRF_Prediction which is Vicon plug-in gait templates added one more marker named on each foot named RMT5 and LMT5. I got successful parameter identification analysis. I failed in inverse dynamics analyse when Upperbody was on as shown below:


However the inverse dynamics succeed when Upperbody was off.
I also put the squat trial into Mocap but failed in kinematic analysis at step 59: Position analysis is not completed, even with Upperbody off.
Error is shown as figure 2:

,
one figure during parameter identification analysis is shown as figure 3: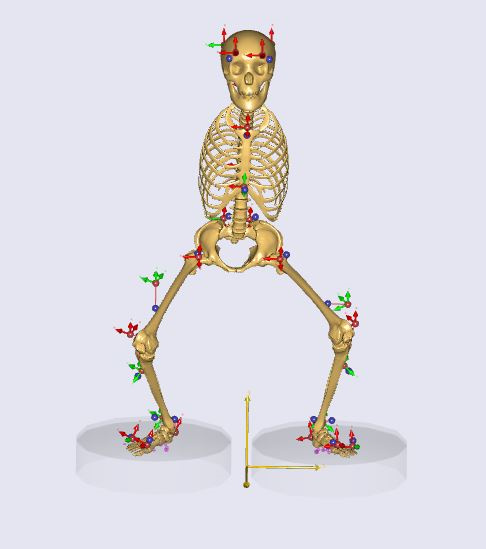 .
I can see that the model doing squat.
Could you please tell me how to solve the position constraints problem? I can make sure that both gait trial and squat trial have no gap at all and 100% marker used.
Also, for subjectdata file, I only changed body weight and height, do I need to adjust other parameters? Or they will adjust automatically?
Thanks.