Hello,
I have succeed inputing the C3D file and the kinematics operation can be done successfully.
But there is still some questions.
First, after I did the InitioonConditions, The process went well. But the look of the model seems to be strange as you can see in the picture – His stomach is going too far forward. Also the ankle eversion of his left foot is abnormal too. Is there some reasons? How should do?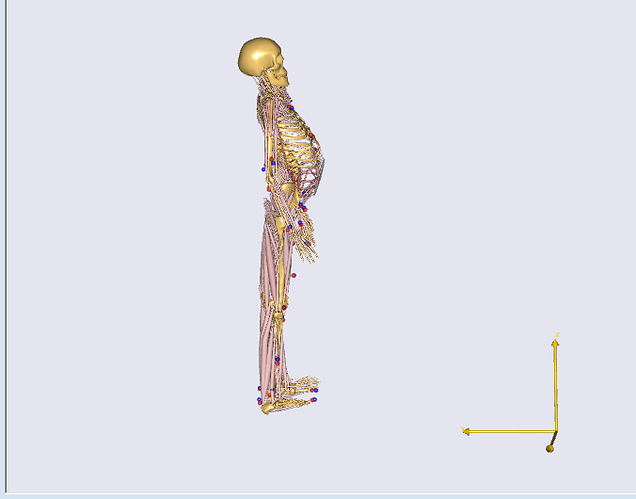 Second, I do the inverse dynamics operation and the whole step is 1748.
Sometimes it fails for the reason that : " C:/P…s/A…y/A…1/AMMR/A…n/E…s/M…3/M…l/JointsAndDriversOptimized.any(12) : JntDriverTrunk : Time, 't', has an invalid value for this interpolation" in step 91.
Sometimes it fails with the reason that :"Muscle Recruitment solver: solver aborted after maximum number of iterations" in step 258.
Really hope someone can help me with these.
Thank you
Lydian