I set two fixed points according to the position of Pelvis and AnkleJoint of Right Shank, and fix the human body through StdJoint. The model starts from the ankle dorsiflexion position and simultaneously performs plantarflexion/dorsiflexion and ankle inversion/eversion movements counterclockwise.
SimpleModelTest20230310.zip (7.3 KB)
According to the information I searched, Soleus and Gastrocnemius muscles assist the plantarflexion of the ankle, the Peroneus Brevis muscle assists the plantarflexion and eversion of the ankle, and the Anterior Tibial muscle assists the dorsiflexion and inversion of the ankle joint. But the results I got in the model seem to have some problems.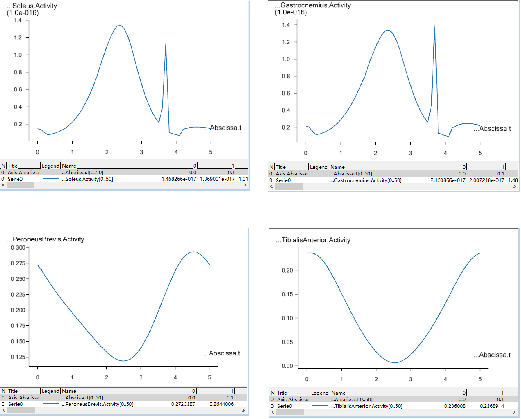 I want to ask whether this is reasonable? If it is because of my wrong setting, please tell me how to modify it.
Thank you in advance.
Chen