Hello,
I am trying to drive the full body model by driving the hip on the Y axis (downwards). The model is working except that the knee is bending the other way.
The initial position of the mannequin looks like this: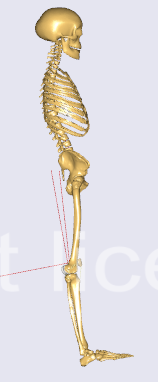 I would like the knee to start this motion wen it is approximately 16°, so I added in the "TrialSpecificData.any" the following: Main.HumanModel.Mannequin.Posture.Right.KneeFlexion = 16*pi/180. I also tried to give it a higher angle (like 20° or 45°) or change the position of the metatarsals or the hip, but I cannot make it work.
Currently in the next steps the knee starts doing this: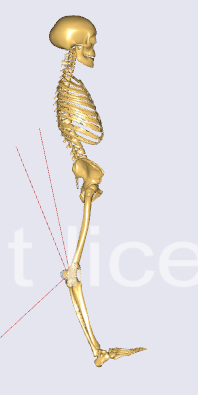 I also thought that maybe it is because I have fixed the metatarsal at the wrong distance, so I tried putting it more upward so I can have the knee automatically in the desired position, but then I obtained this initial position: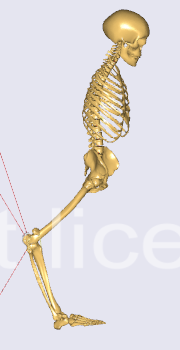 From what I understood in the ...Mannequin.Posture, I can set the initial positions of the drivers. So I am not sure why this model is behaving like this?

I am surely doing something wrong but I don't know what.
I do have to mention that the Knee driver is switched off as I would like the model to determine the position of the knee while performing the motion I give it.
Best,
Diana