Hi all,
I've been looking at the muscle activity for the muscles of the lower extremity in the Mocap example Lower Extremity model.
When I look at the activity of muscle groups in the selected output folder (e.g. HipFlexorMuscleActivity) there are several muscles included.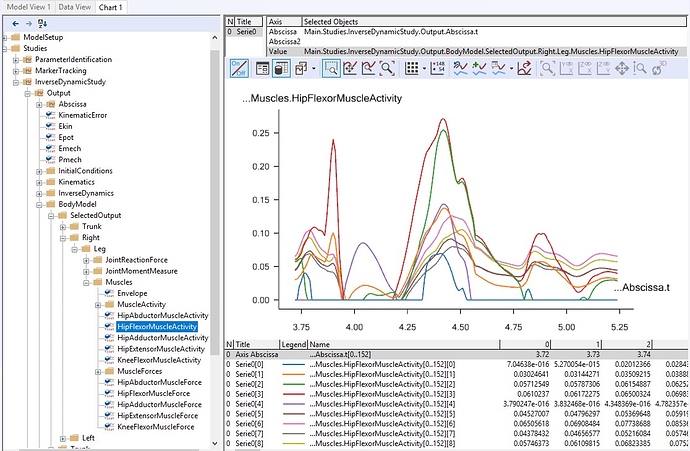 Is there a fast way to find out which muscles are included in the muscle group and which curve they are in the graph?
Kind regards and thank you for any help,
Johanna