Hello AnyBody,
For a golf swing motion as shown in the following, I receive an overloaded muscle configuration near the end of the swing (late follow through phase). Do you think according to the motion type, It is logical to get overloaded muscle error?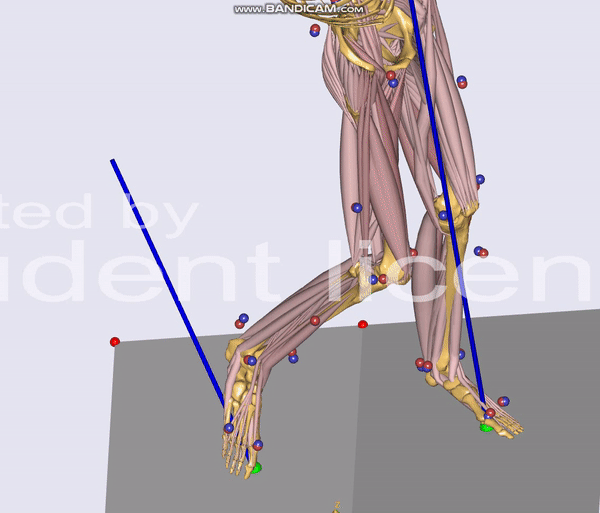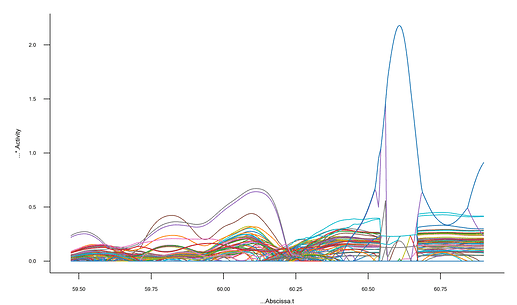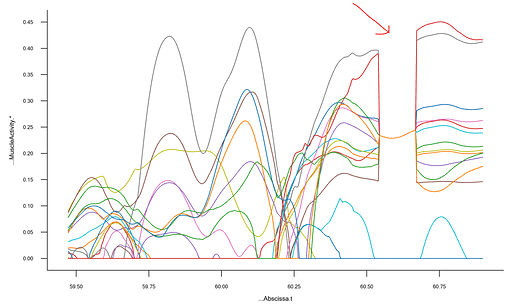 1- I suppose that the problem is not from the GRF since when I load the model without the muscles, there is no problem in joint moment calculation.
2- Ankle flexion is between 40 and 43 degrees in the overloaded muscle period. I tried to change the AnklePlantarFlexion range of motion to maximum value of 45 instead of 40 but was not successful.
3- My concern is that the problem may originate from a wrong modeling technique by me?! However, when I use PCSAfactor equal to 3 for the overloaded muscles, I do not receive error. Is it acceptable?
Any other suggestion to address the problem would be greatly appreciated.
Best regards,
Iman