Hello again,
I have an issue after running parameter optimization, my thigh segments become longer and the shank segments become smaller and the final model has longer thigh bones and shorter shank bones. Since i dont have markers on head and trunk region. The optimization is set to off in labspecificdata.any. In order to improve the optimization process near the thigh regions, i also locked the parameters in the upward direction preventing it from optimizing. so i could have the length remain the same and not get longer. It still ends up with long and slender thigh bones which is not the case with my real time dancer(c3d file input).
-I would like to know if the marker placements actually place a vital role in my issue, would moving the marker placements further up near the thigh region improve the optimization and prevent long thigh bones.
-and also how should we understand that a certain marker need not be optimized in certain direction. I do understand that the marker placements are initial guess to the optimization. I would like to know to what extent i should get the initial guess of the markers right !.
-Also the markers in the upper body plays a important role to the optimization, is there a standard set of markers placed on the body that needs to be optimized, i mean the direction of a specific marker. this would be interesting.
Before running parameter optimization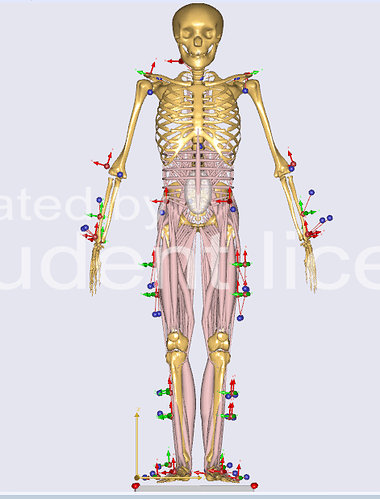 After completing paramter optimization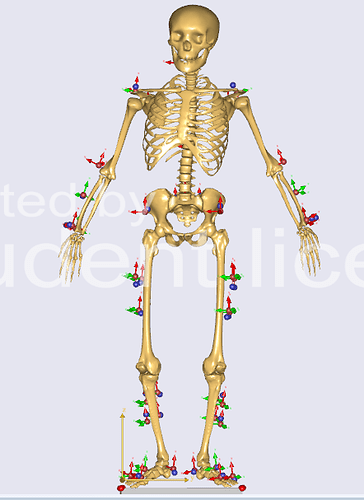 inverse dynamics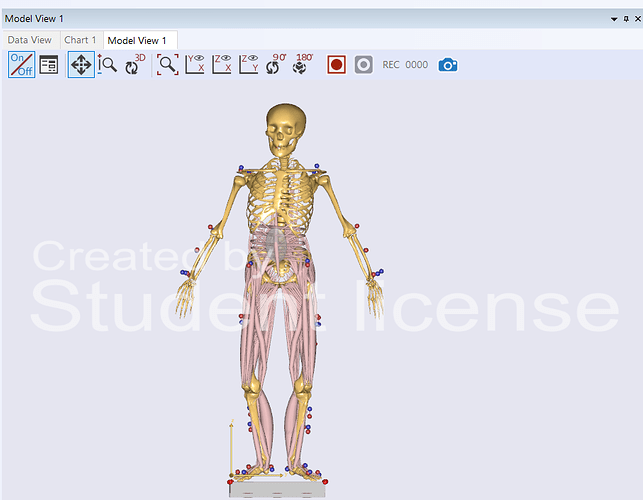 my AnyBody file :
https://liuonline-my.sharepoint.com/:f:/g/personal/bhahu521_student_liu_se/Erf9XUvYx9ZJmFHPtcH-MfkB2sjtJm7FeX_UO92z_DIwow?e=6nDAl7
the directory is AMMR-applications-Mocap examples-Plugingait simple- full body main.
the c3d file can be found in the input file directory.
your help would mean a lot to me.