Hi,
I'm Dwan Lee.
I currently do an inverse dynamics modeling for shoulder elevation in the scapular plane.
My model fully ran the inverse dynamics without any error, but, glenohumeral joint reaction forces (GH JRF) data showed wrong values.
Here I attached GH JRF data with position, velocity, and acceleration.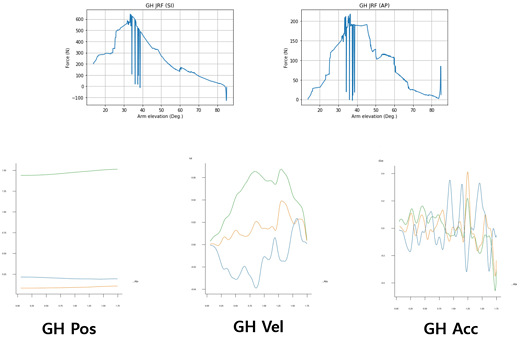 The kinematic data showed more smooth in contrast to kinetic data.
By the way,
Marker & force filter cutoff frequency just set default values, which are 5, 12Hz respectively.
If I change the cutoff frequency, can I fix these problems?
Thank you,
Best regards.
Dwan Lee