Hi there,
I'm Dwan Lee from South-Korea.
I have two questions about my gait model.
Firstly,
I removed C7, T10 markers and turned off some drivers which related to skull, thorax joints.
Then the skull is moving down when the model is running such as an attached picture.
How can I fix it?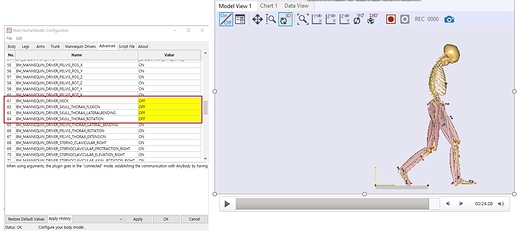 Secondly,
My model has only SXS(Sternum) marker in the upper body.
If I set "ON" Lumber rhythm, my model is got an error, so I keep "OFF".
My second question is if the setting still keeps "OFF", does it influence data from mine?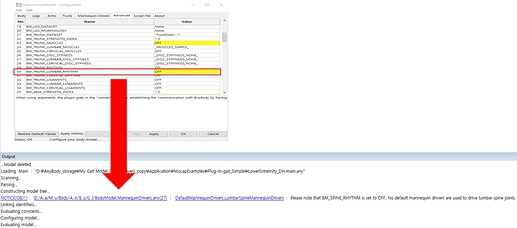 Thank you,
Best regards,
Dwan Lee