Hello,
Recently I'm reconstructing the knee model of Marra did in "A subject-specific musculoskeletal modeling framework to predict in vivo mechanics of total knee arthroplasty".
I'm curious about the Post-op Registration (Rigid body registration) and hope somebody could help me. Does that just mean the import process of STL files? And what should I do to use the cutted-bone to replace the morphing bone?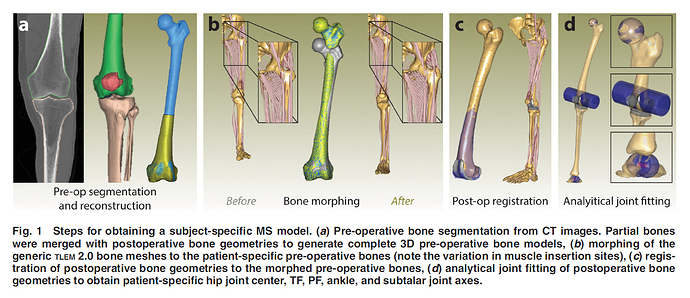 Any help would be appreciated!
Best Regards,
Lee