Hello everyone,
I have added a kettlebell to the human model, five "AnyMuscleShortestPath" around the trunk and some motion capturing data, what works perfectly fine for the marker tracking (Figure 1 a) ).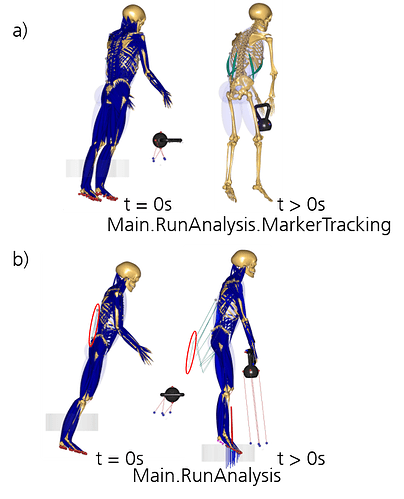 By starting the inverse dynamics the visualisation seems to have a problem with the starting position of the markers (Figure 1 b) ).
It looks like the kettlebell and "AnyMuscleShortestPath" markers in the starting position are in the visualisation for the whole motion sequence and not deleted.
Does anyone know how to solve this visualisation problem?
Best regards,
Tobias