Dear AnyBody,
I am researching into Body metabolic rate and fatigue. I am a beginner on AnyBody and I was able to add the load I needed to the hand node, but what I'm going to do is add this load to frames 2500 through 3230 in the BVH file (there are 5000 frames in this bvh file). I tried the method provided in the related post(How to add external load in AnyMocap framework? - #9 by tracy_huang
But the analyzed knot did not change between frame 2500 through 3230. Here is the part of my code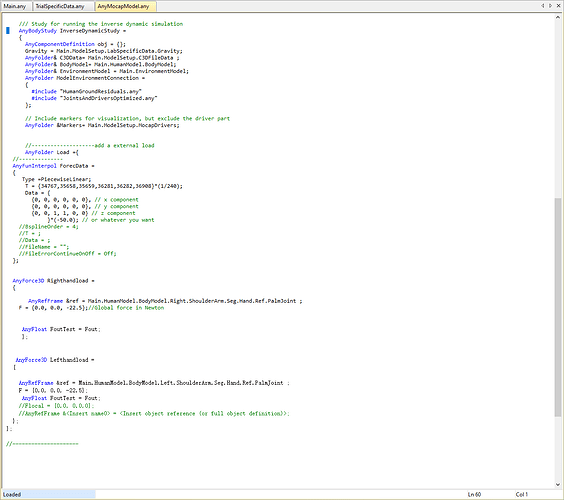 How can I make the load to be time-dependent?
Thank you for any assistance.
Kind regards,
Dylan