Hi,
I built a standing model by adapting the initial posture and inserting AnyForces on RefNodes of the thighs and wrists (both in horizontal direction). Those are my measured forces and now I want to solve the kinetics to quantify the musculoskeletal loading during this pushing task. The Problem is that I get a Muscle Recruitment solver error when running the analysis.
So I figured out that I need to define (high) torques at the wrist in some directions so that AnyBody solves the force equilibrium. But in reality, I almost had a horizontal force at the hand without any rotation.
Can you guess why my model is not able to solve this static posture?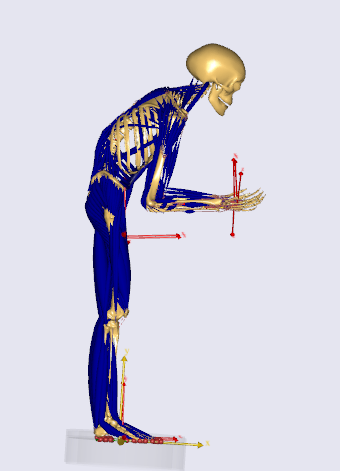 Thanks & regards,
David