Hi,
Inspired by the example of shoulder bag model and the Mocap Plug-in-gait_simple model, I wonder if I can add a backpack in the gait model. And make the analysis about the backpack influence during walking.
I've finished adding the bag segment, creating the left and right strap, just follow the one-strap shoulder bag example, it seems great before executing the inverse-dynamics study.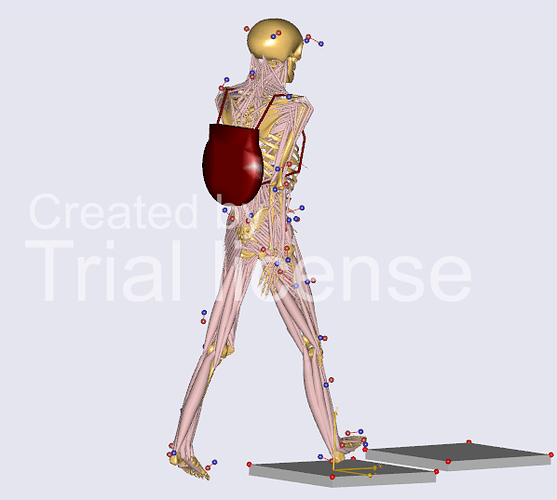 However, errors occur while executing the inverse-dynamic study.
So I wonder if there are anywhere else I should pay attention to, or make some modification to.
Thanks a lot!
Best regards!