Hi, I'm Dwan Lee.
I currently do modeling for the shoulder model.
And I'm interested in calculating moment arms, however, my model got some errors about kinematically over-constrained.
Here I attached some pictures about the errors when I run the step of "RGHAbductionRight" in "EvaluateMomentArms".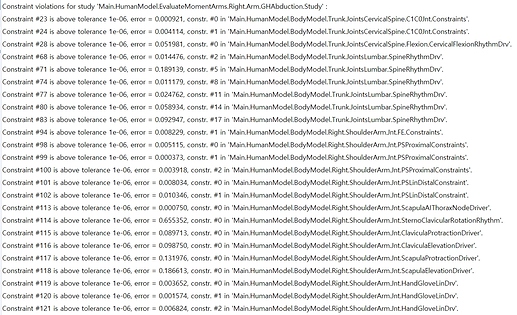 My question is,
Do I need to change the DOF of the glenohumeral joint?
or other else?
Thank you,
Best regards.
Dwan Lee