Hi, I build a model of an exoskeleton like this. It is composed of seven parts.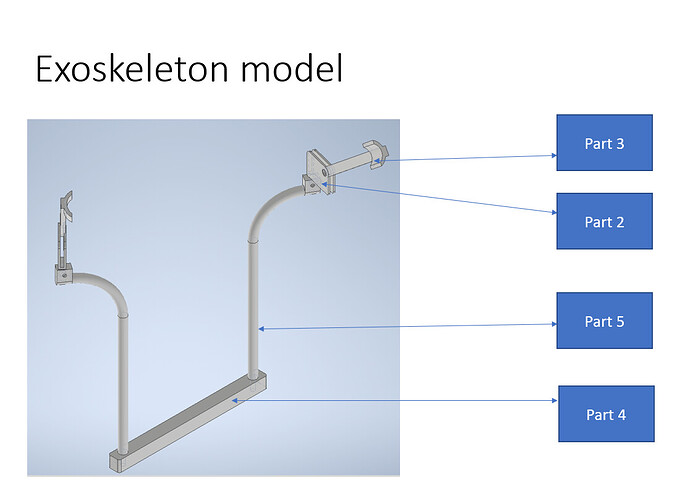 These seven parts are connected by revolute joints as shown in the following figure.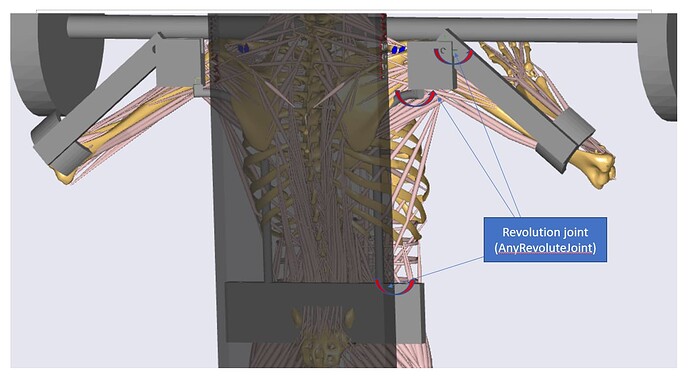 Besides, I connect the human and exoskeleton models with two cuffs and one harness.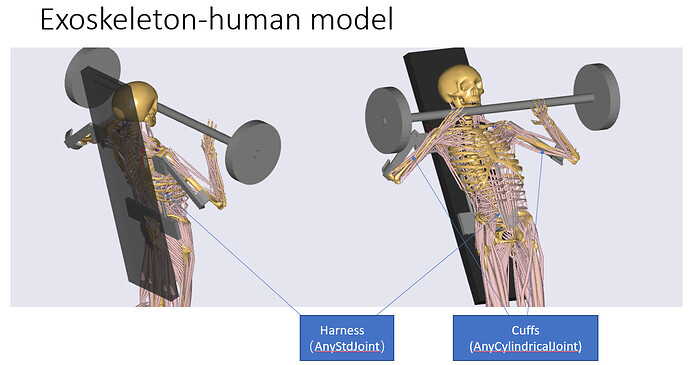 However, it always failed at step -
Kinematic analysis failed in time step 0 : Position analysis is not completed
. Here is the model
BenchPressTest (1).zip
(505.5 KB)
Could you please give me some hints? Thank you!
Best,
TJ