Hello again,
I have been working with musculoskeletal modelling of ballet dance movements for a while now. I got kinematics to run smoothly for 4 dance movements for a dancer. Now i have a new dancer .c3d file with similar dance movements and when i try to model and run the analysis. the musculoskeletal model in anybody gets distorted and the arm movement is unnatural, I dont understand the problem here.
I have followed a similar approach as i did for the previous dancer modelling.
Things i have changed from the fullbody.main.any to model my new dancer
TrailSpecificdata
c3d file input
body posture
SubjectSpecificdata
-body mass and height
labspecificdata
-Qualisys marker protocol
-Extra drivers
-forceplates
-gravity
-optimizeantropometrics
Error message: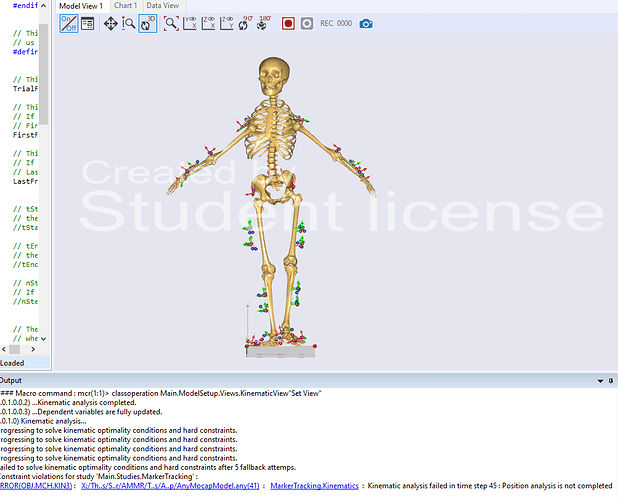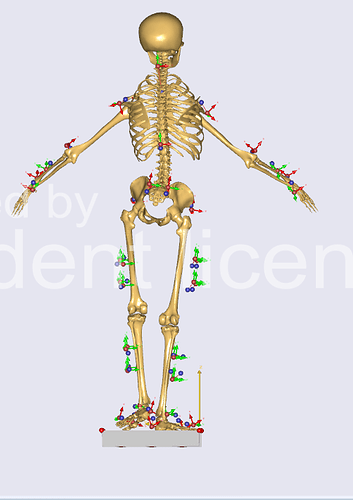 AnyBody files:
https://liuonline-my.sharepoint.com/:f:/g/personal/bhahu521_student_liu_se/Ei48NB6ON_5Kn9tvHmB7uUoBamnCk4ACrdHFJicIHvlyLg?e=CUA2u8
is there something you could suggest, i could really use your expertise.